3a96c08c-e59b-412f-8aaf-903e8fee39b1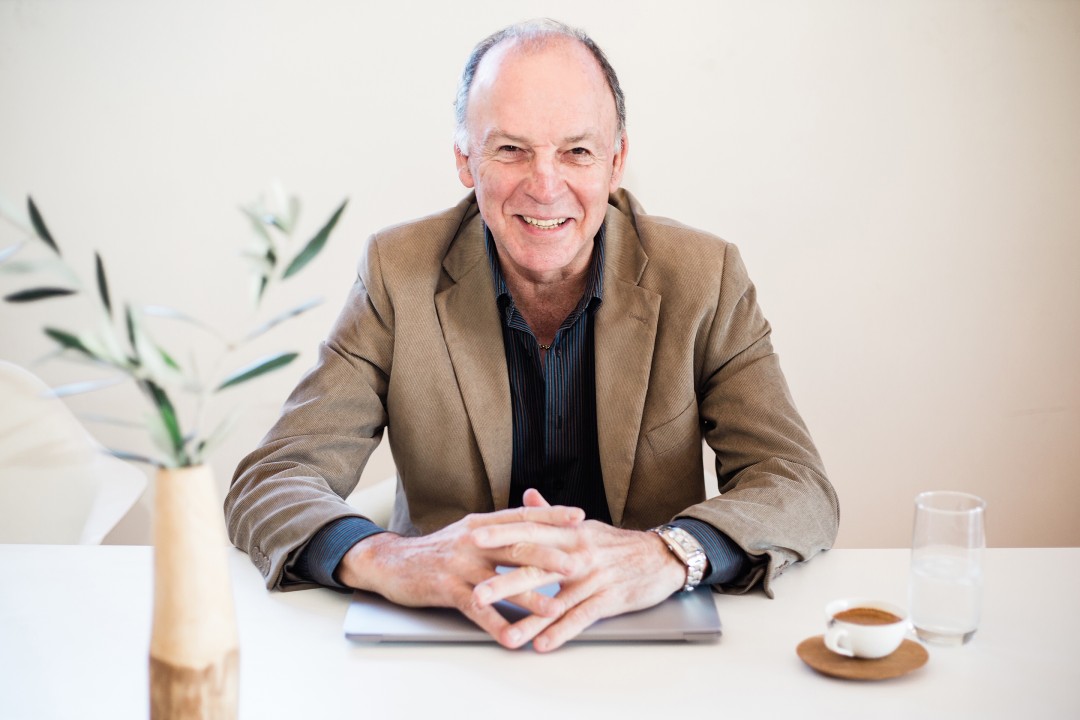 Meet John Edwards
Nowhere is an efficient supply chain more critical than in the military. John cut his teeth as a supply officer in the Royal Australian Air Force (RAAF) and brings the benefits of 21 years in the service to his role. His skills were honed during emergency situations such as the Cyclone Tracy recovery. A well run supply chain is also essential in the mining sector, where John spent 10 years working with BHP in countries with limited access to essential infrastructure and services such as Zimbabwe. He's a highly experienced recruitment and labour hire professional who was Managing Director of the successful ProcureNet Labour Hire and Recruitment and Able Resources companies. John is a Member of the Supply Chain and Logistics Association of Australia.
What led you into this type of work?
I joined the RAAF working in the Supply Chain area and realised that supply played a very prominent and important role in supporting military requirements. I became a supply officer and reached the rank of squadron leader, which led to me pursuing supply chain as a career in civilian life.
What do you bring to Critical Input that is unique and beneficial to clients?
I bring the perspective of a military officer who has seen first-hand the importance that a well-run supply chain plays in any organisation, not least during national and international emergencies. I have 43 years' experience in the supply industry, 21 in the RAAF, 10 years with BHP and 12 years in my own company as a specialist supply recruitment service.
Do you have a particular career highlight?
I have had several career highlights. First was being part of the post-Cyclone Tracy recovery while I was in the RAAF. Another was being a P-3C Orion project team member in the United States for three years. For the uninitiated, a P-3C Orion is a four-engine turboprop aircraft. Also a highlight was a 3.5-year stint working on a green field project in Zimbabwe.
Describe a typical day at Critical Input
Tim and I work together to source experienced and senior staff for CI work. It's essential that that we have quality people who are self-starters and can work with limited supervision that we can place in positions.
Is there a particular type of work that you enjoy the most?
Solving client problems.
What are some of the most common mistakes you see clients make when it comes to people and processes?
The most common and frustrating mistake I've seen larger resource sector corporations make is when cost-cutting ends up costing money. In such cases, recovery isn't easy.
How do you know when you've done a good job or when a project has been a success?
The best indication is when the client is happy and we've achieved the target and changes.
If there was one thing you could change about the world, what would it be?
The United Nations. Working around the world in both the military and commercial environments means you're exposed to many political situations. This, in turn, exposes you to the workings of the United Nations. The UN needs to change dramatically in order to become an effective and efficient organisation that helps nations and actually deters human suffering and atrocities. The UN's failures have been monumental and are continuing on a major scale.
What's a fun fact about you?
My sense of humour is one thing I really enjoy, everyone needs one, but unfortunately not everyone has one.
About Critical Input
Founded in 2005, Critical Input is a consultancy service offering process improvement and supply chain and project-management activities. It works in sectors from water and energy, to mining and heavy industry. At the centre of everything are three principals: Process, because without process, there is no destination; people, because without buy-in, there is no evolution; and principles – because integrity is everything. Critical Input's Managing Director Tim Griffiths has handpicked a team that can provide the right resources, the right skillset and the right mindset. Each one is senior in their experience, so they can hit the ground running on clients' projects. Critical Input takes a simple approach to allow organisational enablers – both people and processes – to improve activities. We see that as critical – hence the business name.