3a96c08c-e59b-412f-8aaf-903e8fee39b1

The future of energy
There's no Planet B. Taking care of the earth is everybody and every business' responsibility. Increasingly, customers are wanting to know more about how sustainability values are upheld across the entire supply chain network.
While we're still reliant on fossil fuels, already, many mining companies are looking to blend these with alternative energy sources including hydro, wave, tidal, solar (photovoltaic/thermal), wind, geothermal and others.
In Canada, Rio Tinto's aluminum operations are hydro-powered, giving their aluminum a greener rating and making it sought after by companies like Apple.
Alternative energy industries are more mature overseas, but are rapidly developing within Australia.
If we're going to build a sustainable and vibrant community in the future, every business needs to analyse and invest in its sustainability capability.
Talk to Critical Input about how we can provide:
People
Processes
Expertise to progress your sustainability journey (including supporting projects through the study, early launch and construction phases to final close-out).
Support for new projects
Just because it hasn't been done, doesn't mean it can't be done.
Critical Input's expert team is unafraid of new territory. Our grounded principals pertaining to people and process can provide the bridge to reach green energy goals.
We can provide:
Capability assessments
Feasibility and study support
Project execution planning and strategies
Contract, procurement, organisational and change management and stakeholder support.
Whether it's managing a project from launch to completion, being there with expertise to seamlessly manage green energy infrastructure, or providing pressure relief during peak periods, Critical Input has the resources to assist.
We have tried and proven capability in:
Project investigation phases (geophysical investigations and feasibility assessments)
Requirement/interface management between design teams (from concept to final design)
Supply chain management (market nurturing, offshore procurement and logistics, mobilisation to management of execution)
Construction management (daily, weekly, monthly installation planning)
Stakeholder engagement and management (landowners, authorities, community groups).
Critical Input's resident renewable energy specialist Tom Whiting
Our resident renewable energy specialist Tom Whiting has been part of the industry since 2002, developing, planning and constructing offshore wind turbine projects across the United Kingdom and Europe.
Tom has a comprehensive understanding of project and portfolio management within the renewable energy space and specialises in large infrastructure and resource projects. He's worked as a project professional in Australia and overseas for 15 years and is a master of internal and external stakeholder engagement.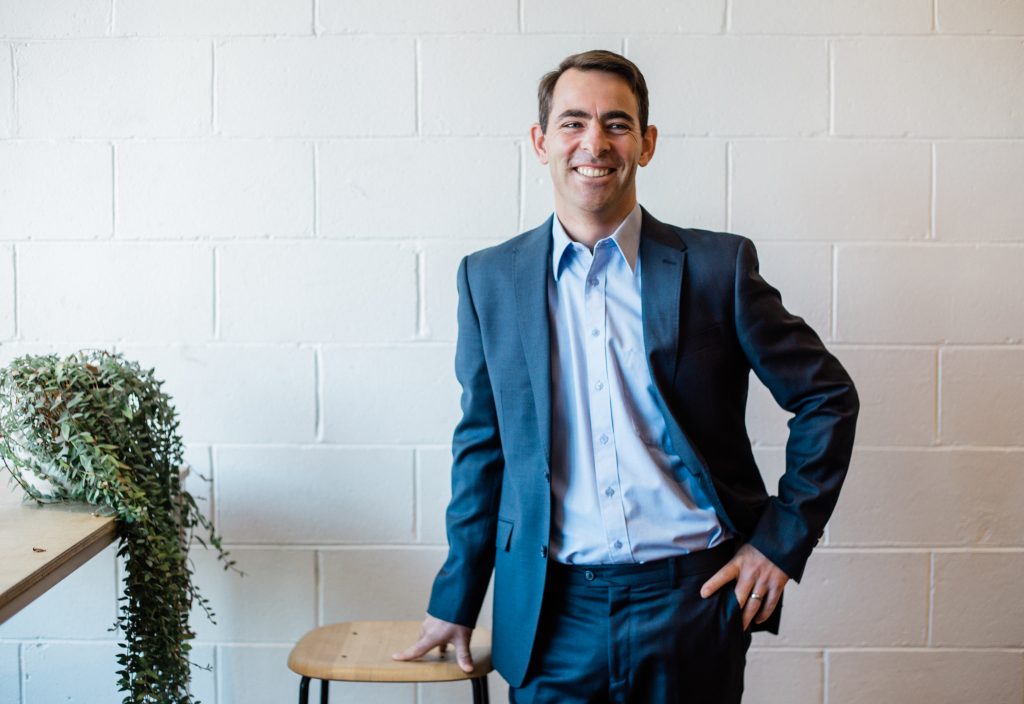 His background in global energy, coupled with his experience in the emerging alternative energy sector have made him an expert when it comes to planning, sourcing and executing multi-billion-dollar projects in rapidly changing green energy industries with challenging environments.
Tom is a firm believer that people, not balance sheets, build projects and that success comes from having the right team and tools for the job.
He holds an MBA from Durham Business School, is a Project Management Institute-certified Project Management Professional and is the first Australian to become an accredited NEC4 Engineering and Construction Contract (ECC) Project Manager.
How Critical Input is different
Unlike traditional recruitment firms, we don't simply place a worker. Critical Input is an agile, modern workplace. We only put forward experts in the field. Our extensive database of resources provides us with access to a diverse range of skillsets across a large geographical area. We already work with great people who we know and trust and we're committed to their wellbeing and professional development. Even when working client-side, our team members have access to our support, systems and senior advice. This ensures you're getting high quality self-starters who can roll up their sleeves and get the job done without down time.