3a96c08c-e59b-412f-8aaf-903e8fee39b1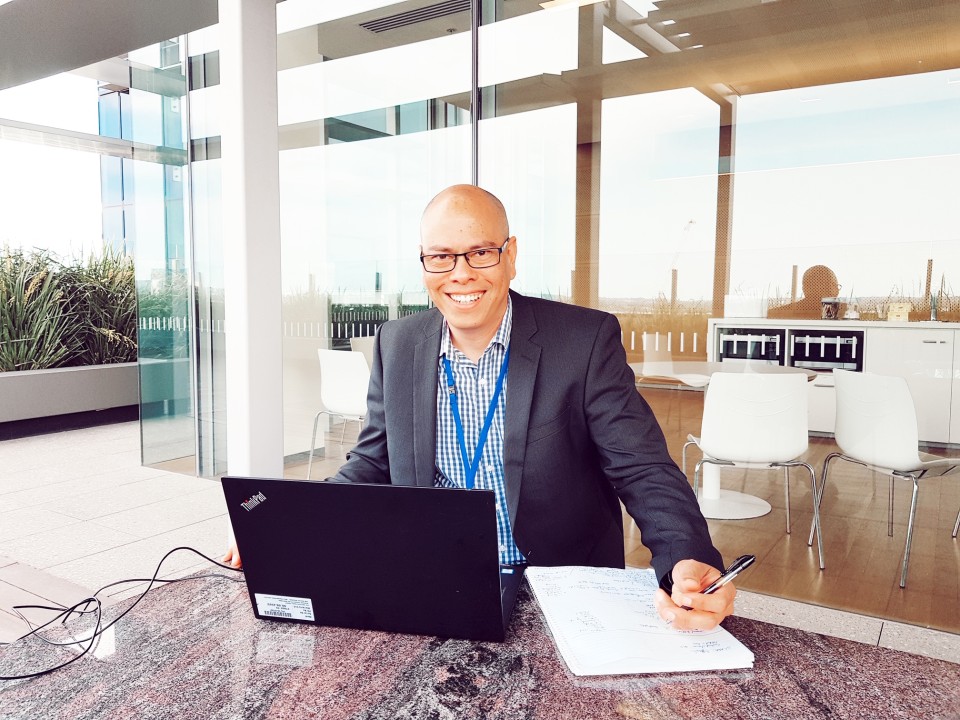 Meet Gerard Madam, Senior Consultant, Critical Input
Gerard's flexibility and resilience means he thrives on managing projects with challenges – the more challenges the better! With 22 years of experience in developing and executing general infrastructure and resource projects, Gerard has insight into what organisations are trying to achieve, and he loves bringing a feasibility study into execution. Gerard is a proven leader and people manager with a strong background in operations, project, engineering and construction execution management in the resource and infrastructure sectors. In his spare time, Gerard is a Lego master builder.
Gerard has a Bachelor of Engineering (Mechanical), Diploma of Frontline Management and an MBA. He is a member of the Registered Member of the Australian Institute of Project Management (AIPM) RegPM, AIPM Certified Practising Senior Project Manager (CPSPM), Member of the Project Management Institute (PMI), Member of the Institute of Engineers Australia (MIEAust), and Associate Member of the Association for Project Management (APM).
What led you into this type of work?
I believe in the importance of networks, and it's through this that I heard of a fantastic opportunity providing business management consulting with a sharp and lean team being Critical Input. CI's work culture and sense of camaraderie was an instant attraction to me, and as they say, the rest is history.
What do you bring to Critical Input that is unique and beneficial to clients?
Having worked in senior roles throughout my career, I do have a broad appreciation of different organisations from the owner's side, EPC, EPCM and the consulting side. This, I believe, provides me with a distinct insight into what companies are trying to aspire to as industry best practice leaders.
Do you have a particular career highlight?
I have managed a number of feasibility studies and it's always a real buzz when you progress a study into execution phase, and a bonus if it's ahead of schedule, within budget or to a higher level of quality than what the stakeholders expected.
Describe a typical day at Critical Input
There is no standard day at CI as each day brings a different set of challenges. Being flexible and resilient are two key traits one requires to work at CI.
Is there a particular type of work that you enjoy the most?
Having been schooled in project management, I do enjoy managing a project or program with significant challenges: the more extreme, the greater the challenge! However, I also find organisational change, and in particular the people side, as the greatest challenge to many organisations of late.
What are some of the most common mistakes you see clients make when it comes to people and processes?
Insufficient amount of stakeholder engagement across all levels in any organisational change. I think all projects and programs can potentially suffer from this, but I also believe companies are now realising this and are positively adapting.
How do you know when you've done a good job or when a project has been a success?
Seeking constructive feedback on performance is always a quick way of knowing how you are tracking. I'm an advocate of constant communication.
If there was one thing you could change about the world, what would it be?
Solve climate change to give our children the best future possible.
What's a fun fact about you?
I am an awesome Year-10 maths tutor and Lego master builder. Is it easy to guess I have a 16-year old daughter and nine-year old son?
Strengths
General and Operations management
Project development, delivery and portfolio management
Change management
Stakeholder engagement
Financial, commercial and contractual management
Business development.
About Critical Input
Founded in 2005, Critical Input is a consultancy service offering process improvement and supply chain and project-management activities. It works in sectors from water and energy, to mining and heavy industry. At the centre of everything are three principals: Process, because without process, there is no destination; people, because without buy-in, there is no evolution; and principles – because integrity is everything.
Critical Input's Managing Director Tim Griffiths has handpicked a team that can provide the right resources, the right skillset and the right mindset. Each one is senior in their experience, so they can hit the ground running on clients' projects. Critical Input takes a simple approach to allow organisational enablers – both people and processes – to improve activities. We see that as critical – hence the business name.
"The name 'Critical Input' was inspired by the projects I was working on before forming the company. I'd name those projects 'critical inputs' to the business because I was managing, say, a mining activity's major 'critical inputs' – power, water, fuel, tyres. So, the activities we look at around people and process and putting those together, within the supply chain and project management technical activities, form the critical inputs." -Tim Griffiths