According business improvement expert from Critical Input Tim Griffiths before managing a process step-change, an organisation's goal first goal should always be focussed on being "in control and capable".
To define this, a process is considered "in control" or stable, if it's in statistical process control. Capability is the ability of the process to produce output that meets specifications, consistently.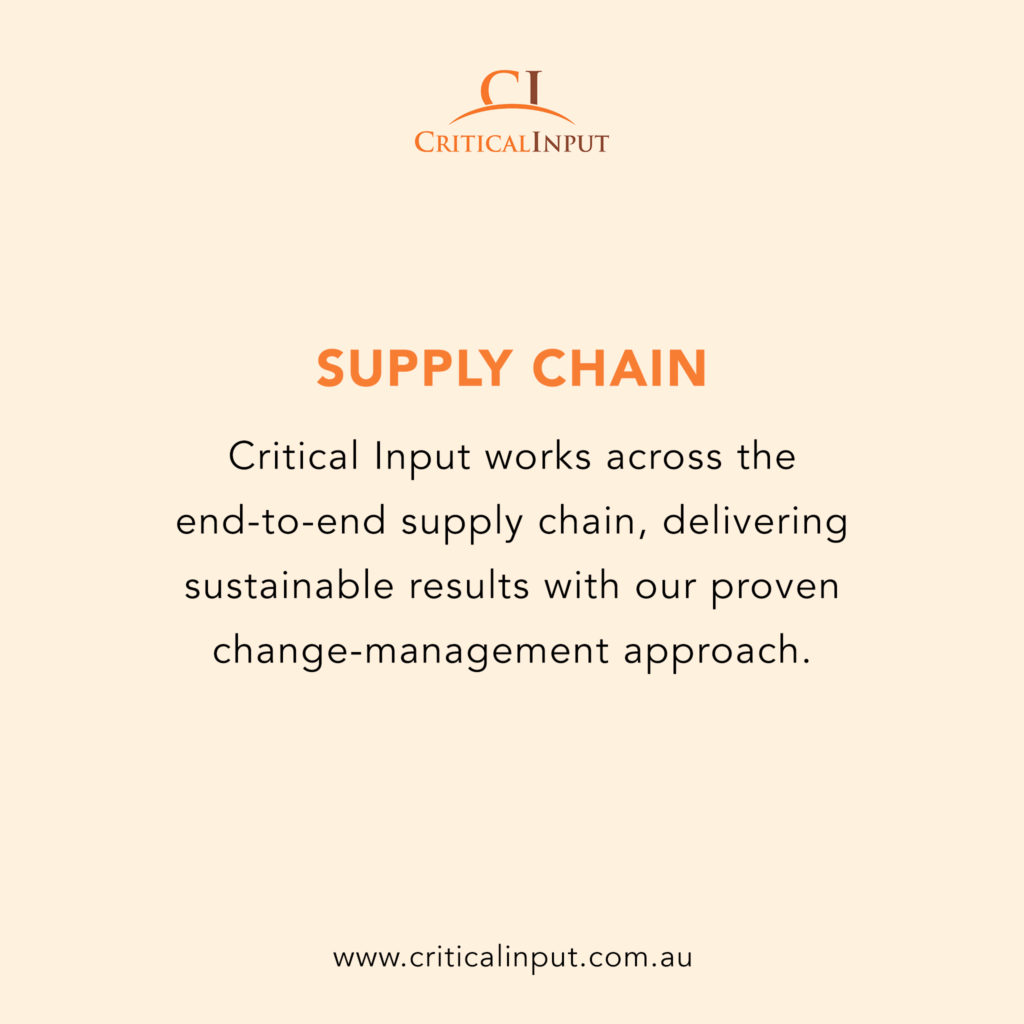 "This is always our first point of focus when reviewing scope and process improvement or transformation projects with clients," Tim said.
Having your process in control before implementing improvements will ensure your organisation is capable of managing change and more accepting of the transformation.
Given that change is the new normal in the corporate world, in theory, all organisations should be always striving to be "in control and capable" to maximise growth and adaptability.
It also means that full attention is put on finding and implementing solutions, rather than being distracted by what Tim calls "shiny rocks".
"It's a common phenomenon that occurs among high achievers and organisations who are looking for the ultimate solution, rather than looking at their internal basic enablers or processes, which may not appear as 'shiny'," Tim said.
"So they pursue the 'shiny rock' and disregard basic processes or abandon them for 'not working', yet they want to chase a new system or a new innovation before they've understood the process."
More often than not the shiny rock is merely a distraction and a way to procrastinate or avoid addressing the real issue, which nine times out of 10 relates to process and is core to productivity.
"We aim to bring a lean and simple approach to the problems and issues that clients may have," Tim said.
"We don't bring a bucketful of solutions – it's more of a structured understanding of the issue. This includes the drivers at the time, the issue the client may have and how we improve the processes around those issues, whether it's in the supply chain or project management."
ABOUT US
Critical Input is a business and process improvement consultancy. We help our clients to improve their end-to-end supply chain processes through process improvement strategies, project management and staffing resources. At the centre of everything are three principles: Process, because without process, there is no destination; people, because without buy-in, there is no evolution; and principles – because integrity is everything.
CAPABILITIES
Experts in: Supply Chain: CI works across the end-to-end supply chain, delivering sustainable results with our proven change-management approach; Project management: We work collaboratively with our clients to ensure the new and enhanced capabilities are fit-for-purpose and tailored to the context, maturity and requirements of their organisation; People: CI can provide skilled resources as backfill, for outsourcing purposes or as additional support; Process: CI works with our clients to help understand, communicate and improve their processes.
DIFFERENTIATORS
Our brand values of Process, People and Principles set us apart.
PAST PERFORMANCE
Rio Tinto Projects, Sedgman/THIESS, Sydney Water Corporation, Coronado Coal Pty Ltd, Cement Australia Pty Ltd, Senex Energy, APA Group, Archipelago Resources, Glencore/Xstrata, AECOM.
https://www.criticalinput.com.au/wp-content/uploads/2020/02/Critical-Input-Step-Change-1.jpeg
857
1280
CRITICAL Input
https://www.criticalinput.com.au/wp-content/uploads/2021/12/CI-Logo.png
CRITICAL Input
2020-02-13 08:11:01
2021-12-16 01:51:58
Being in control and capable comes first