Aligning people and processes for optimum performance
A fan of rural life, cricket and reducing waste, the outcome-focussed Tim Griffiths uses transparent processes and pragmatic principles to help people strive for continuous improvement so their organisations run like well oiled machines.
As Managing Director of Critical Input Pty Ltd, Tim's day encompasses everything from working on proposals, developing and facilitating workshops and strategy sessions, to checking in on staff working on client projects, and making sure they're aligned to outcomes.
Tim's work spans across supply chain, project management, people and process. The business he founded in 2005 – a consultancy service offering process improvement and supply chain and project-management activities – works in sectors from water and energy, to mining and heavy industry. At the centre of everything are three principals: "Process, because without process, there is no destination; people, because without buy-in, there is no evolution; and principles – because integrity is everything."
He's handpicked a team that can provide the right resources, the right skillset and the right mindset. Each one is senior in their experience, so they can hit the ground running on clients' projects.
"What we do uniquely to benefit our clients is offer a lean, simple approach to the problems and issues they have. I don't bring a bucket full of solutions at the start; it's very much making sure I have a structured understanding of their issues and what's driving those issues. Then we look at how we can improve the processes around those issues, whether that's in the supply chain or project management or what have you. Critical Input takes a simple approach to allow organisational enablers – both people and processes – to improve activities. We see that as critical – hence the business name."
Behind Critical Input
Tim established Critical Input for several reasons.
"At that point in my career, I'd established most of my roles and my family needed a location that was more convenient for schooling. Career wise, I had done a number of specific projects and was looking for the next challenge at that particular point in time, so that put that together with an opportunity for a project but in a consulting role, and Critical Input came about.
"The name 'Critical Input' was inspired by the projects I was working on before forming the company. I'd name those projects 'critical inputs' to the business because I was managing, say, a mining activity's major 'critical inputs' – power, water, fuel, tyres. Hence, the activities we look at around people and process and putting those together, within the supply chain and project management technical activities, form the critical inputs."
Measuring success
While these days Tim's time is split between working on projects for clients and working on his business, he began his career very much on the ground.
"I began in heavy-industry supply chain, starting in procurement and warehousing. Then, by seeking out and taking opportunities, I grew my technical experience to include crisis-improvement activities.
A firm believer in continuing education to augment experience, Tim holds a Bachelor of Business in Supply Chain, Diploma of Warehousing Logistics and Six Sigma Black Belt Certification. He's also an Associate Member of the Australian Institute of Company Directors (MAICD) and Member of The Chartered Institute of Procurement and Supply (MCIPS), which is a certified procurement supply chain certification in Australia.
"It's very important to measure the success of a project. Obviously, that includes meeting the project's objectives and the client's requirements, but it's also about the sustainability of the outcome. So once we complete a piece of work and walk out the door, 'success' is not about everything going back to normal the next day. Our measure of success is coming back in three months, in six months, in 12 months and still seeing that improvement we created being sustained and working well."
Tim says the change element, or actually taking an organisation to the next level, is what he enjoys most about his work.
"The improvements and the change elements that sit around that, are probably the most satisfying areas of my work. So when there's an activity or a process that the organisation is struggling with, then we come in and provide an improvement, taking the organisation through that change and seeing the outcome is really enjoyable."
Coffins and critical material planning
Tim says a particular career highlight was managing the supply operation for a remote mining operation in Papua New Guinea.
"It was an island and the operation was completely reliant on the mine – airport operations, seaport operations, power operations and, of course, the supply activities – everything relied on the mine. I ran that operation for just over four years, and there were lots of significant issues that you would never come across in a normal organisation. Here, I mean things such as sourcing coffins for the local Christian community, organising search-and-rescue operations using our tugboats, organising our planes and boats to help with medical needs, to issues around cyclone supply. On top of that, were the normal sort of contract and procurement activities for the mine itself.
"Because it was so remote, there were logistics challenges associated with all goods and services. We had a ship from the mainland every two weeks, but at certain times of the year, that couldn't be guaranteed, so planning was paramount. Planning and scheduling ships and planes for enough materials and services to be on the site was the biggest issue – it was critical. It was such an interesting role!"
Identifying stakeholders first
Tim says identifying stakeholders and a stakeholder map is the first activity Critical Input undertakes with a new client.
"Without stakeholders, there is no improvement or change, and in fact we've seen projects where other organisations – or the organisation itself – has tried to initiate an improvement but they don't have their stakeholders on board. We have a project in Sydney right now where there are couple of stakeholders who aren't on board with the client's initiative for change, and they're struggling with that. We're trying to help them through, but without stakeholders on board, the ultimate solution just cannot be achieved."
He says stakeholders are often the organisation's influencers, so he has particular methods to engage them.
"We always approach it in a very open way. We aren't in there to dictate. We start by understanding the stakeholders' viewpoint, which may occur through say a coffee interview, where we discuss what that stakeholder believes the issue to be. And we do this without saying, 'the organisation has this problem, what are your thoughts on that?'.
"By doing this we get various points of view, and also build rapport with the stakeholder, understand the touch points and their concerns, and then we sit back and look at that from a personality perspective. Often if we have 'sticky' stakeholders who are quite challenging to deal with – whether that's their personality or their technical capabilities – we'll often look at our resources on the project and make changes to that. This way we get better outcomes because we've got a better rapport to start with.
"We did some work in South Australia a number of years ago and several stakeholders had completely opposite views from management. So we took that back to management as feedback in making change to the improvement process because there was no alignment between management and the actual stakeholders of what the real issue was."
In control and capable
The saying "change is the only constant" is something Tim and his team see continually.
"However, sometimes there is too much change in an organisation. We've seen examples when organisations have major structure changes, one after the other in short succession, and it's disruptive. Change is constant in order to improve, but it has to be structured in a way that the business can actually benefit from the change. One saying we use is, 'in control and capable', before managing the step change in the process. So, is your process in control? Are you capable of operating in that process? Great. If that's correct, then we can manage a step-change in that process until you're in control and capable of the current process. Otherwise, there's no point in trying to improve it."
Typically, those in the general-management level and above engage Critical Input. This could be the manager of a section or department, or the GM of a business unit, or the CEO.
"These are the instigators, based on their internal issues around problems, process and people who need that particular piece of help."
Integrated skillsets and the future
Tim sees technical skillsets in understanding the commercial aspects of the materials, logistics and business of supply chain as necessary for excellent supply chain management and procurement.
"What's becoming more prevalent is around a whole-of-business understanding, so supply chain isn't just a carved out section that sits in the back room, it's an integrated processing with a touch point across the whole business. That whole-of-business approach is becoming more of a mind-set requirement."
He sees a couple of elements to future trends.
"The term 'integrated supply chain', has been around for a long time, but I see it coming more to the forefront. So that's more understanding the complete 'in-doing' supply chain and streamlining and customising. A lot of supply chain activities within the organisation are not understood. It's more that sales focus on it, or the operations producing items focus on their elements and forget about the supply chain and project management activities. We call this process 'supply chain mapping', by which an organisation understands its full end-to-end supply chain.
"The other element is a sustainable supply chain. There are some quite innovative ideas around understanding the full end-to-end supply chain – what environmental impacts there are, what social impacts throughout that supply chain? Australia just released the Modern Australian Slavery Act in relation to certain organisations so they can understand the supply chain and report on it, so that's the path I can see in the future."
Changing the world
Tim says if there was one thing he could change about the world, it would be wastage.
"Not just waste in relation to a household, but in restaurants, in industry. You see money that's been spent on activities and goods which sit around at the back of a warehouse and never get used. We see a lot of sites where people have boxes and pallets and containers of items that just sit there and are never used.
"There's a lot of wastage in the world. In the news, there are discussions around restaurant-food waste, where portion sizes are a challenge, with food going back to the kitchen.
"And it's something that's fairly easily corrected – with the right supply chain management. People sometimes don't see it as wastage, but it's everywhere. For instance, I was sitting in a café, and looking around I could see where money was being spent on purchasing a particular item and then the whole environmental impact in producing that item. Now if that's actually not going to be used, or is going to be thrown out, that's quite an amazing waste.
"We did a project at Mount Isa Mines about five years ago, where they hadn't counted their underground stores for 20 years. We pulled out $3 million worth of saleable goods that had been sitting there for two decades.
"Looking at waste is all part of the process of looking at continuous improvement, and this is what Critical Input is all about.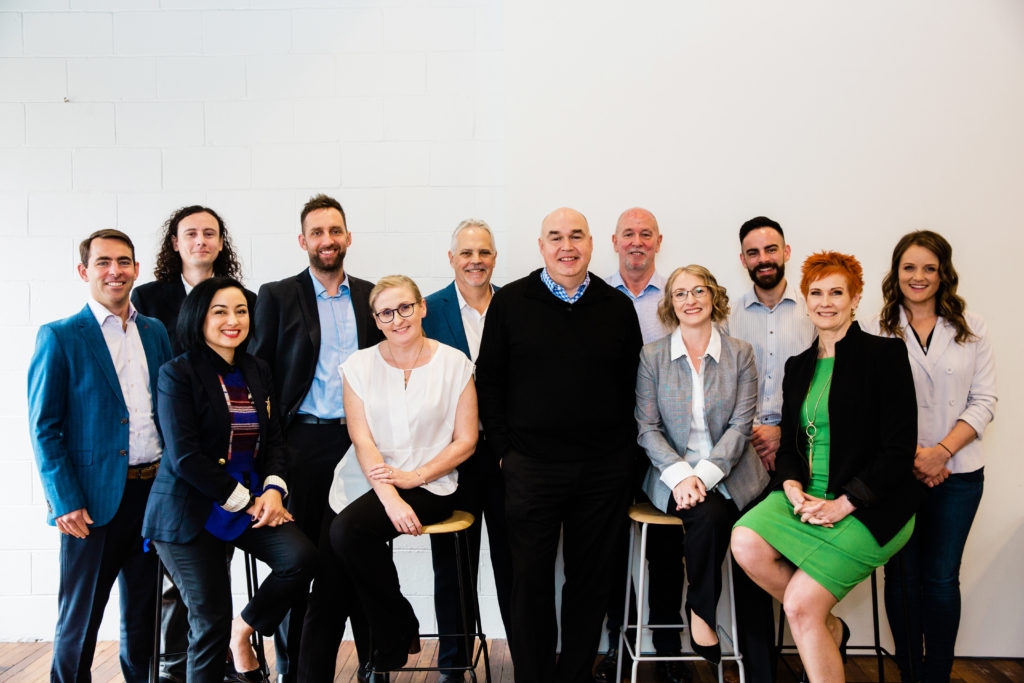 "I'm really proud of our agile team led by our strong moral compass where we're committed to providing a service based on honesty, trust and transparency. We always deliver the highest quality of service to our clients and provide support – even after project completion."
https://www.criticalinput.com.au/wp-content/uploads/2019/07/image001.png
395
255
CRITICAL Input
https://www.criticalinput.com.au/wp-content/uploads/2021/12/CI-Logo.png
CRITICAL Input
2019-07-29 03:01:17
2021-12-16 01:51:59
The story behind Critical Input