Supply chain paradigm shift needed to protect revenue
AN ANALYSIS by Henk de Vos
The supply chain function has traditionally been considered as a non-cash generating business unit with its primary function centred around reducing cost. But what happens when the company's supply chain impacts the company's ability to generate revenue?
Globalisation and disruption
Global supply lines are changing daily due to environmental, economic, and political factors, and while there have always been supply chain disruptors, they have tended to be more isolated events, and short-midterm work-around solutions could address them. Globalisation saw the consolidation of local manufacturing operations into national, and eventually global players. This resulted in an increasing number of companies outsourcing non-core manufacturing and thereby becoming totally reliant upon global suppliers.
2022 calls for a new approach
This model has worked well, albeit the occasional disruptor for the past 20 years, with companies largely ignoring their business continuity planning due to plentiful supply options. The COVID-19 pandemic was the first real challenge as it impacted the whole world, not just a subset. It impacted everything from the supply of raw materials to manufacturing, the associated logistics and the ability to communicate with outsourced service providers. In addition, the world has experienced a multitude of unprecedented natural disasters and now the biggest political conflict in Europe since World War II and increasing tensions within the Asia Pacific region.
Adaption is key to survival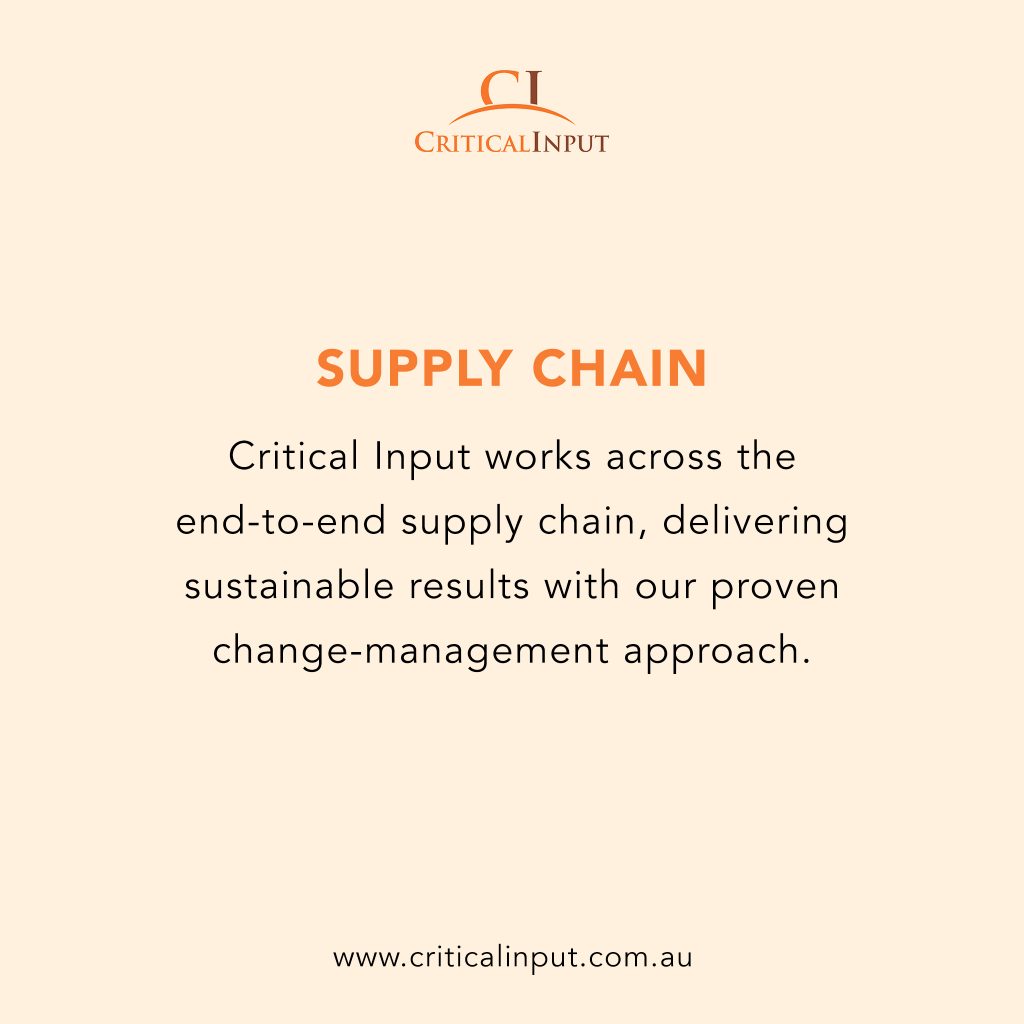 The world has and continues to change at a profoundly fast pace. Companies that fail to make the required paradigm switch (significant change in a fundamental model or perception of events) to adapt may not survive. Indeed, supply chain has become a critical function of business today. The days of cost-saving have changed. Do your supply chain team have the right skills to build strong business partnerships while managing business continuity planning?
In 2022, a company's future depends on its supply chain team as it is now a cornerstone that underpins the ability to generate revenue.
https://www.criticalinput.com.au/wp-content/uploads/2022/04/mika-baumeister-WqZwkrBuZIE-unsplash-scaled.jpg
2560
2048
CRITICAL Input
https://www.criticalinput.com.au/wp-content/uploads/2021/12/CI-Logo.png
CRITICAL Input
2022-04-01 04:50:14
2022-04-01 04:50:14
Supply chain paradigm shift needed to protect revenue