3a96c08c-e59b-412f-8aaf-903e8fee39b1

New hope needed for Qld economy
With Queensland's success at flattening the curve, we need to turn our immediate focus to our state's recovery. And we need to do this quickly to avoid excessive economic fall-out. While long-term thinking around boosting our manufacturing capability is essential (and this is a much-needed conversation), it's imperative that we identify the lowest hanging fruit to generate immediate jobs.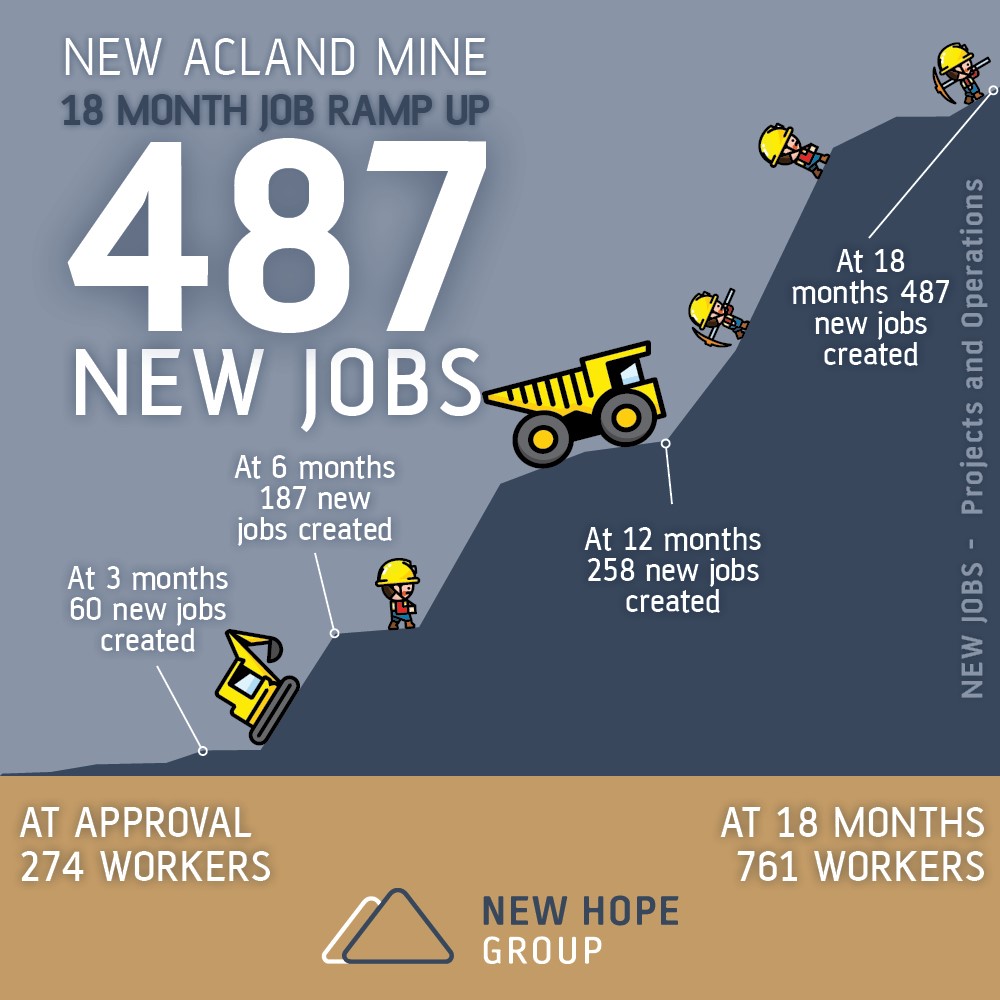 A project that I consider an obvious one to back is Stage 3 of New Hope's New Acland Mine in western Queensland. I've had the pleasure of working with New Hope for more than four years through my business consultancy Critical Input. New Hope is a boutique mining group, backed by good, experienced, ethical, and hard-working Queenslanders, some of whom have worked with the company for 10-20 years.
Chief Operating Officer Andrew Boyd is actively involved in every part of the business – he's a very hands-on leader and this approach permeates through the entire organisation to create a culture that's all about getting the job done and the job done well.
If approved, the project will generate 187 new jobs within the first six months, while also ensuring 150 existing jobs remain. Within 18 months, there'll be 487 new jobs or a total of 761 jobs and an injection of $7 billion into the Queensland economy. New Hope's offer to ramp up jobs at New Acland Mine follows the Queensland Premier's recent comment that job creation has never been more important.
I am personally very invested in the growth of western Queensland. My wife and I own a few hundred acres in the Darling Downs where we spend weekends and holidays and I believe rural Australia will play a key role in Australia's future. Critical Input's charity of choice is Chinchilla-headquartered grassroots charity the Drought Angels. A project like Stage 3 of New Hope's New Acland Mine will offer so many benefits for the community while building resilience.
My team is part of New Hope's Project Management and Procurement function which supports 14,000+ workers, equating to $2.5 billion to local suppliers. A project like this provides security for hundreds of local families and businesses. It will literally change lives. Designs have been drawn up and we've already helped draft position descriptions and expressions of interest for tenderers. We're ready to go. We're just waiting on the green light from the Queensland Government.