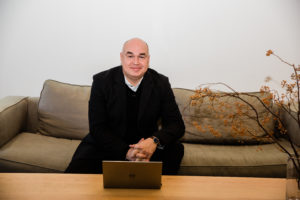 A fan of rural life, cricket and reducing waste, Critical Input Managing Director Tim Griffiths is outcome-focused and uses transparent processes and pragmatic principles to help people strive for continuous improvement so their organisations run like a well oiled machines.
Originally from Tasmania, Tim has used his skills across supply chain and procurement since the late 1980s, guiding organisations to improve their critical inputs. His three non-negotiable values in working are process (without which, there is no destination), people (without buy-in, there is no evolution) and principles (integrity is everything).
Tim brings people and process together, focusing on key inputs and business improvement, while also providing key resources to the supply chain and project spaces, aligning people and process improvement.
Based in Brisbane, he has team members throughout Australia who work client-side to complete projects that meet and exceed client objectives.
What led you into this type of work?
My career started in supply chain procurement, warehousing and heavy industries, but evolved as my technical experience moved into process improvement activities.
What do you bring to Critical Input that is unique and beneficial to clients?
Probably a lean, simple approach to the problems and issues that clients may have. I don't bring a bucketful of solutions – it's more of a structured understanding of the issue. This includes the drivers at the time, the issue the client may have and how we improve the processes around those issues, whether it's in the supply chain or project management. That simple approach to the enablers within an organisation, the people or process, improves their activities.
Do you have a particular career highlight?
I spent just over four years working in Papua New Guinea, managing a supply operation for a remote mining operation, which was an island. The operation was completely self-sufficient on the mines: airport, seaport and power operations as well as, of course, the supply activities. There were many significant issues you would never come across in a normal organisation, for instance, sourcing coffins for the local community, search-and-rescue missions using our tugboats and managing cyclone supplies, but we did all of these alongside the typical contracts and procurement activities.
Describe a typical day at Critical Input
As the Managing Director, probably 50 per cent of my time at the moment is spent on the business and 50 per cent is within the business, working on projects. The early part of my day is focused on admin activities like catching up on various proposals or quotes, sending emails, having one-on-one coffee catch-ups or managing internal human resource elements. I tend to then spend the afternoon on client projects.
Is there a particular type of work that you enjoy the most?
I particularly like the strategic and planning side of procurement. I also enjoy workshop facilitation, strategy sessions or spending time with my team members who are working on those projects and making sure they're aligned to the outcomes.
How do you know when you've done a good job or when a project has been a success?
It's meeting the objectives of the project and the clients requirements, but it's also getting the sustainability of the outcome. Our measure of success is coming back in three months, six months or 12 months and still seeing that change or that improvement being sustainable and still working.
If there was one thing you could change about the world, what would it be?
Probably wastage. We see a lot of sites where people have boxes and pallets and containers of items that just sit there and never ever get used. It doesn't matter if it's food, household, industrial or company waste, it all has an environmental and financial impact on the world. In my experience within supply chain management, solid processes, particularly around inventory, can avoid wastage.
What's a fun fact about you?
My wife and I own several hundred acres in rural Queensland where we plan to begin a goat farm. I firmly believe the next economic boom for Australia lies in sustainable agriculture.
https://www.criticalinput.com.au/wp-content/uploads/2019/09/critical-input-_-70.jpg
3840
5760
Greer Quinn
https://www.criticalinput.com.au/wp-content/uploads/2021/12/CI-Logo.png
Greer Quinn
2019-09-06 02:22:45
2021-12-16 01:51:59
Meet Tim Griffiths, Managing Director, Critical Input