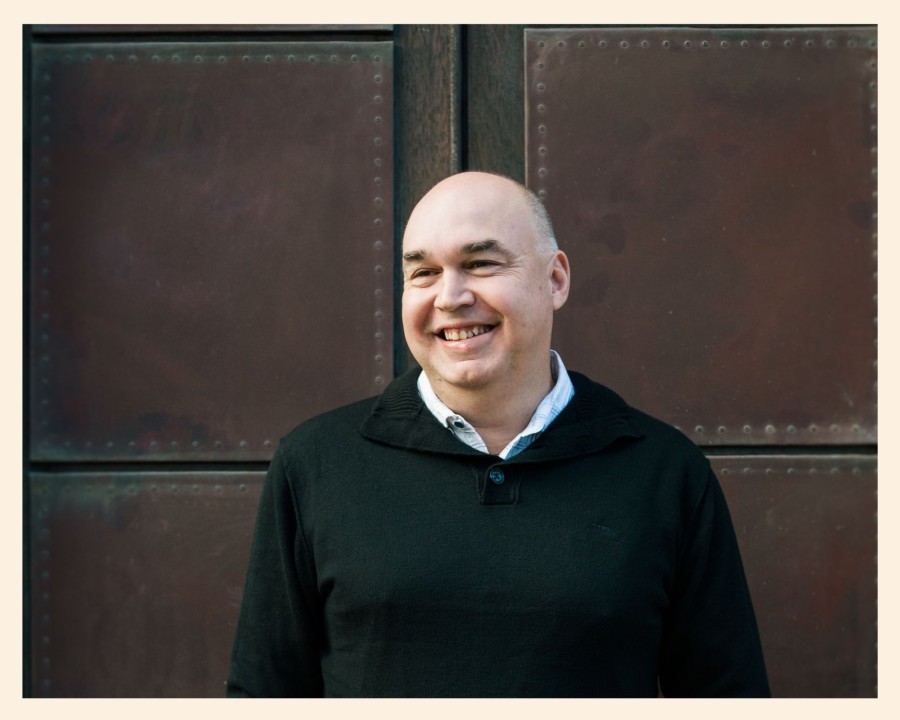 A supply chain and procurement specialist, Critical Input Managing Director Tim Griffiths uses transparent processes and pragmatic principles to help organisations run like well oiled machines. Originally from Tasmania but now based in Brisbane, Tim's all about bringing people and processes together, particularly when it comes to organisational inputs that are deemed critical for optimal function. Tim's team is spread throughout Australia, including a 'second headquarters' in WA. Critical Input's people work remotely or client-side to complete projects that meet and exceed client objectives. Here he talks about what he's been working and focussing on lately.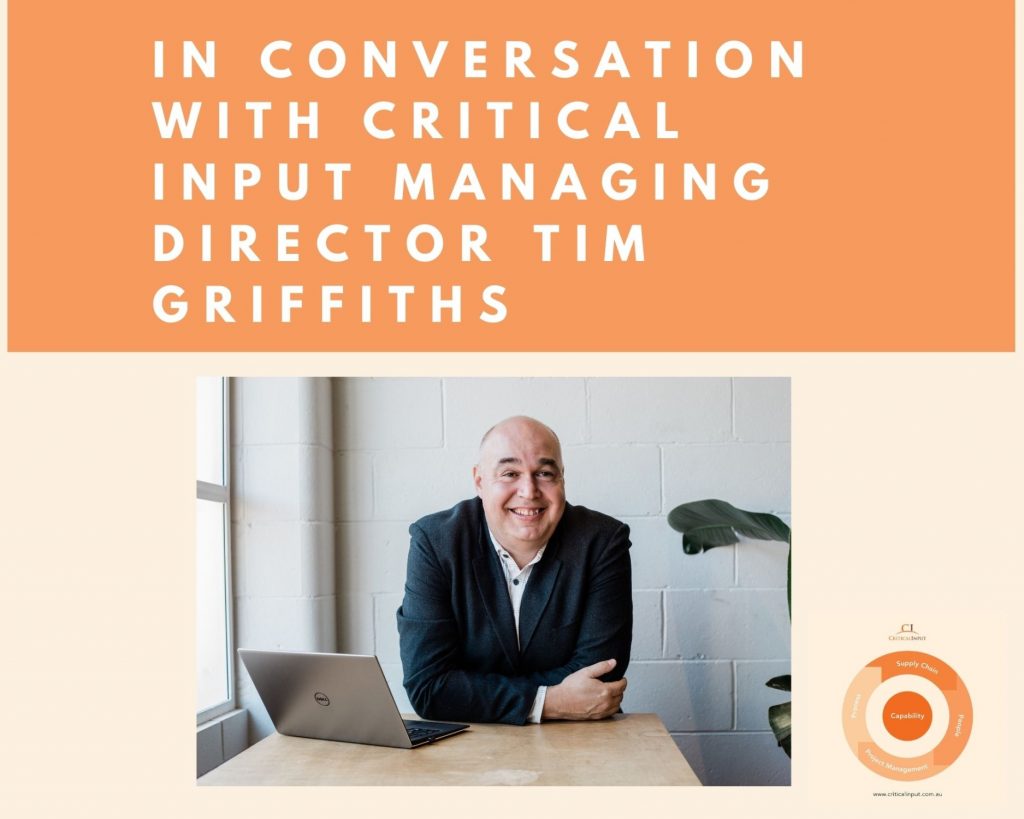 How do you juggle balancing Critical Input as a business, while also undertaking hands-on operational work?
I often get asked this question. Indeed, many of my peers advise me to spend more time "on the business", rather than "in the business". There's merit to this and I take this suggestion seriously (nod to John Edwards), but to ensure Critical Input offers the right services and resources, it's imperative that all our resources (including myself) have a hands-on operational understanding. So this is why I also jump in and roll up my sleeves from time to time. It's not about taking works away from our senior resources, but more about filling in gaps on an ad hoc basis when my specific skills can add value or deadlines are tight.
Can you give us some examples of projects where you've been "on the tools"?
I've recently undertaken supply chain mapping for global logistics company, a procurement/contracts framework review and process re-alignment for a national construction entity and a supply chain review and enhancement for global mining company. All great fun and this work keeps me connected to our client needs, which ensures we maintain a high quality service.
As someone who has a window view into multiple workplaces, what trends have you noticed emerge since Covid-19? Have there been some positives?
Critical Input has always offered agile delivery, but during this past year, I've seen organisations quickly pivot to embrace remote activities and in turn discover improvements in productivity. Covid-19 has also shone a new focus on individual welfare. Flexibility within the workplace – including a mixture between working from home and working from the office – is part of that and I see this as very positive.
What is most important to you right now?
Priorities for me right now are a blend of the usual business-related elements like building our future pipeline of activities, as well as delivering quality outcomes for important projects. We often underestimate how much time business owners focus and work on these elements. I'm also very mindful of the wellbeing of CI's resources as we're now in the second year of a global pandemic. With team members spread across the country, I'm grateful when borders are open and domestic travel is accessible as it's great to catch up face-to-face every now and then.
Any interests that are occupying your time outside of work?
On a side-note, my wife and I own a hobby farm west of Toowoomba in Queensland, which we've named TIBENACH Rise. It's something we enjoy working on during our weekends and holidays, but the end of the drought has meant things are gaining momentum, so watch this space for further announcements!
https://www.criticalinput.com.au/wp-content/uploads/2021/05/tim-griffiths-photo.jpg
720
900
CRITICAL Input
https://www.criticalinput.com.au/wp-content/uploads/2021/12/CI-Logo.png
CRITICAL Input
2021-05-24 09:48:07
2021-12-16 01:51:56
In conversation with Critical Input's Managing Director Tim Griffiths